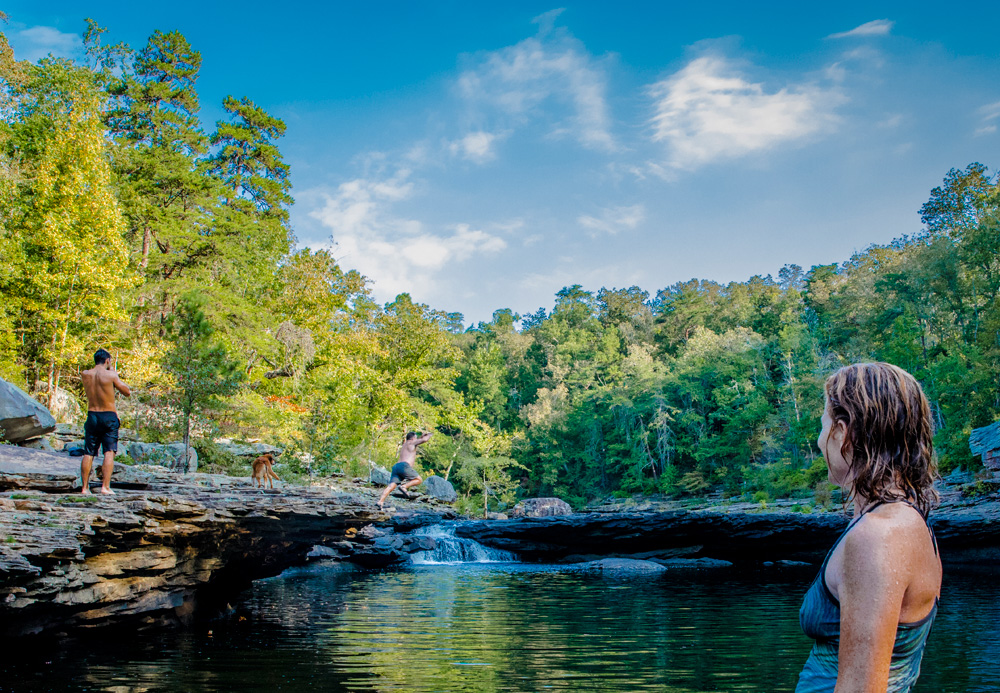 About Little River
The Little River flows down the middle of Lookout Mountain in northeast Alabama. It is the only river in North America flowing on top of a mountain, carving out one of the Southeast's deepest canyons. It winds from its headwaters in Georgia to the Coosa River and eventually to the Gulf of Mexico. Community members and tourists from all over the world fish, paddle, camp, and enjoy the Little River. As many as 500,000 people visit the area every year contributing around $12,000,000 to the local economy.
CLICK TO READ THE FACTS
Why Designate as a Wild and Scenic River?
There are around 230 Wild & Scenic rivers in the country. There's only ONE in Alabama.
✓ Designation increases PROPERTY VALUES near the river.
✓ Designation gives local businesses a COMPETITIVE ADVANTAGE to appeal to tourists.
✓ Designation leads to recreation and use of the river. This creates JOBS AND INCOME REVENUE.
✓ Designation increases TOURISM. Tourists' spending as calculated by the National Park Service.
✓  Designation will ensure that Little River is FLOWING AND HEALTHY for future generations to enjoy.
Read more about Wild & Scenic designation
SEE MORE EXAMPLES OF BENEFITS OF W & S DESIGNATION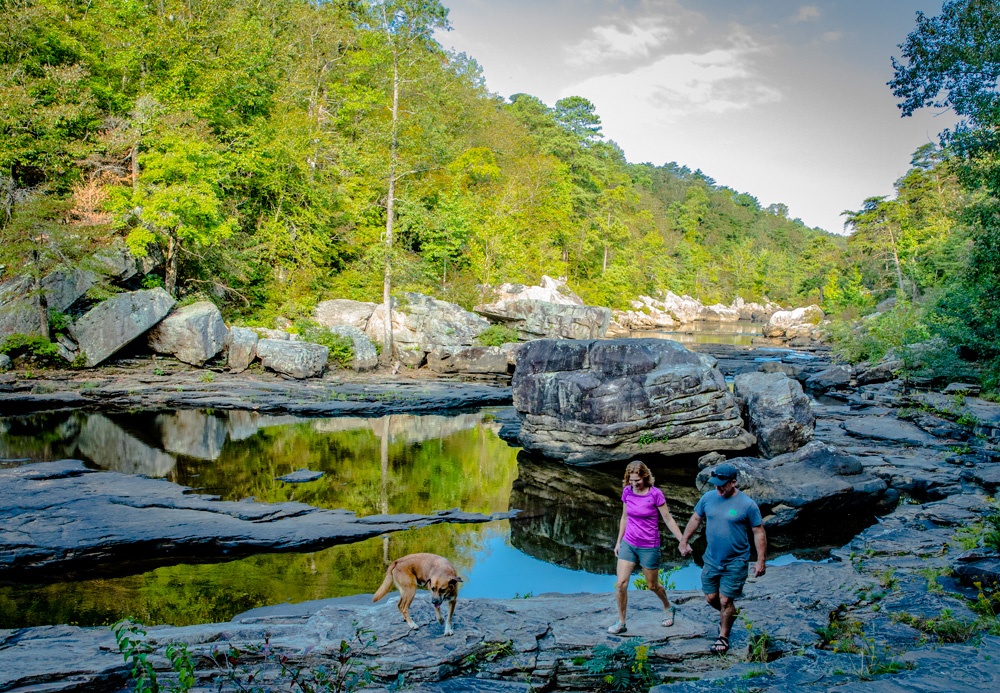 Protect the Little River!
Support local businesses, preserve the river, and tell us why the Little River matters to YOU!
Tell us your story.